IPPG's CEO revealed that FDI will move factories to Vietnam if they have a fleet to transport goods
17 - 10 - 2022
"We spoke with the big brothers of FDI, and they said that if we had a Freighter fleet, they would move OEM factories from other countries to Vietnam," Mrs. Le Hong Thuy Tien, CEO of IPPG, explained.
Attending and speaking at a recent business event, businesswoman Le Hong Thuy Tien - CEO of IPPG and Entrepreneur Truong Gia Binh - Chairman of FPT shared their inspiration with outstanding Vietnamese entrepreneurs.
When asked about IPP Air Cargo, Mrs. Le Hong Thuy Tien discussed the decision to establish a cargo airline, IPP Air Cargo, as well as IPPG's mission of bringing the essence of Vietnam to the world. ""Adversity brings wisdom," IPPG's supply chain was disrupted during the Covid-19 pandemic, prompting the decision to establish a cargo airline, and fashion and tourist items in the entire airport system, as well as domestic stores, have been greatly inflated in terms of transportation costs," said Mrs. Thuy Tien.
Mrs. Tien stated that after working with many foreign direct investment enterprises (FDI) in Vietnam, they also encountered a challenging freight problem. "Clearly, Vietnam is seeking FDI investors, but we lack a professional fleet for transporting goods." And shipping is now very expensive. For example, a large FDI enterprise in Hai Phong faces significant costs when transporting goods to Hanoi for export. If there are airlines that fly directly from Hai Phong to other countries, a one-year estimate could save them $500,000. It's a minor calculation."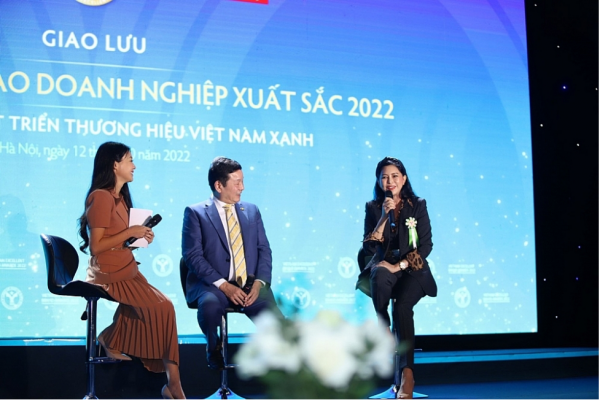 On October 12, Mrs. Le Hong Thuy Tien spoke at the Talk Show "Aspirations to Create and Develop Green Brands in Vietnam."
"We are awaiting the Government's final approval signal. We hope that, if licensed, IPP Air Cargo will solve many problems for many Vietnamese exporters. What is our ambition? Its goal is to bring fresh Vietnamese fruits and agricultural goods to global consumers, including Japanese and Australian consumers, in the quickest and most cost-effective way possible," according to Mrs. Le Hong Thuy Tien.
The CEO of IPPG mentioned the export of Ca Mau crab. Crabs must be transported by road from Ca Mau to Ho Chi Minh City rather than Can Tho; if an aircraft is available to transport products from Can Tho, Ca Mau crabs can be carried to Hai Phong and exported to China quickly and affordably, as well as solve the Tan Son airport overload. For example, there are high-quality rice products, and consumers are willing to pay the cost to receive the goods quickly, but shipping is now extremely difficult.
"At the moment, four aircraft have been converted and are awaiting conversion; we have invested in and prepared everything in accordance with Decree 89 on conditional business on airlines freight." We only need a license now and hope to be able to fly soon. "We are also committed to serving the Vietnamese business community as well as the FDI enterprise community in order to lay a solid foundation," Mrs. Tien said.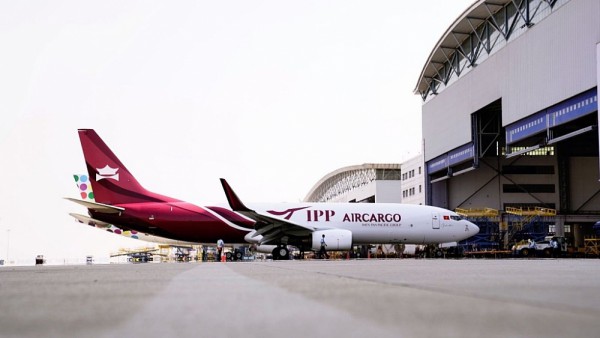 IPP Air Cargo is ready
IPPG's CEO also mentioned that her business has discussed with "big brothers" FDI. "They said that if I had a Freighter fleet, they would relocate the OEM factories from other countries to Vietnam since they believe it is one of the most sustainable ways to save money on air freight. We will invest in wide-body aircraft and hope that by the end of 2023, Boeing and Airbus will have cargo aircraft for us to fly directly to Europe and the United States, "Mrs. Thuy Tien expected.
IPP Air Cargo's mission, according to businesswoman Le Hong Thuy Tien, is "contributing to the healing of the air cargo supply chain of Vietnam - the world and vice versa, while also contributing to the modernization and professionalization of air cargo transportation in Vietnam, a country with a double-digit export growth index." This is an expensive "game," with a three-year loss identified, but IPPG agreed to do it because it wanted to bring Vietnamese quintessence to the world as soon as possible. Specifically, contributing to Vietnam's position as one of the region's air cargo logistics hubs.