IPPG
IPPG is the pioneer of Vietnam's Luxury Retail; we continuously develop over the years and achieve the market role as one of the leading retailers in Vietnam, occupying 70% Vietnam's Luxury market which includes our 100 prestigious international brands under our portfolio. The Group has seized 17 subsidiaries and 18 joint-ventures after its establishment since 1985. 
IPPG Direction
Future belongs to those who see possibilities beforehand. We look beyond what is being offered in Vietnam to be the pioneer in every industries and sectors we are representing. It is our cornerstone towards our development throughout those years indeed. We wish to inspire people looking at the World differently, encouraging them with passion and courage then together we build up a brighter future.
Our Achievements
We have contributed to national development by means of sharing our core values to the community and national culture as long as we take part in elevating Vietnam Economy. We also play a part in Vietnam's philanthropic bodies, charity events, and social activities in parallel with business activities to accomplish our mission of Bringing the best of the World to Vietnam!
Key figures
35

YEARS OF ESTABLISHMENT

17

SUBSIDIARIES

18

JOINT-VENTURES
Board of Directors
Johnathan Hanh Nguyen, PhD.

CHAIRMAN & Founder

The Honorary PhD Mr. Johnathan Hanh Nguyen is being well known as one of Vietnam's most influential men and one of its top pioneering veteran investors in such sectors as airport, non – aviation, and travel retail as he was an astute Comptroller at US Boeing Subcontractors (in the United States of America) and later Indochina Representative for Philippines Airlines. Mr. Johnathan Hanh Nguyen built his empire from scratch and is a trailblazer in establishing the first direct flight between HCMC (Vietnam) and Manila (Philippines) in 1985, which was Vietnam's almost first step internationally. He also is Chairman of Southern Airports Services Joint Stock Company (SASCO) and Chairman of Cam Ranh International Airport Company (CRTC). His remarkable recognition is denoted for his philanthropy on the side-line of his business as he has spared no effort in supporting and contributing for a stronger growth of the community. His outstanding accomplishment has been rewarded by various bureaux and presses such as Forbes Vietnam, Forums of Businessmen and Investors, Business of Fashion, and KBS as a reputable tycoon in Asia.

Le Hong Thuy Tien

PRESIDENT

Madame Thuy Tien is known as the pioneer of Vietnam's retail business, started with Mien Dong Supermarket which was Vietnam's first and largest multi-product supermarket in 1995 sold more than 20,000 products within its 10,000 m² area. In 2003, Madame Thuy Tien took the role of IPPG President and has devoted her 16 years to the remarkable development of IPPG to have become Vietnam's largest fashion distributor. Her endeavour in making IPPG the exclusive Vietnamese Merchandiser for 96 international brands has resulted within the confines of luxury & mid-tier fashion, perfumes & cosmetics, jewellery & watches, wine & liquors, tobacco leaf, and fast-food chains. Her continued professional developments and accomplishments are proven through its breakthrough in increasing the group's presence in retail industry in Vietnam as well as Asia. Further to her recognitions, Madame Thuy Tien has received 20 Medals, Awards, and Certificates of Merit from Vietnam Government, and other bureaux; she was named as one of the most successful female entrepreneurs in Asia by international prestigious presses.

Louis Nguyen

VICE PRESIDENT – BUSINESS DEVELOPMENT

Prior to working at IPPG, Louis Nguyen had 2 years at DFS Hong Kong and Singapore – The biggest Duty-free shops, a subsidiary of world leader in luxury LVMH. This offered Louis Nguyen valuable experience, which later on contributes to IPPG's development. Besides the role of Vice President – Business Development at IPPG, he also holds as Head of Mid-Tier Fashion Division.

Phillip Nguyen

VICE PRESIDENT - PROJECT DEVELOPMENT

Phillip Nguyen is now Vice President – Project Development at IPPG. As a highly active person with innovative mind, Phillip truly understands that in order for customers to love and trust in the business, employees must love and believe it first. His goal is to leverage IPPG to be one of the most desired working places in Vietnam by 2020.
House Leaders
Henry Nguyen
President
IPP Philippines
Stephanie Nguyen
President
CUBE
Jacqueline Thao Tien Nguyen
Vice President- Luxury Fashion Department
IPPG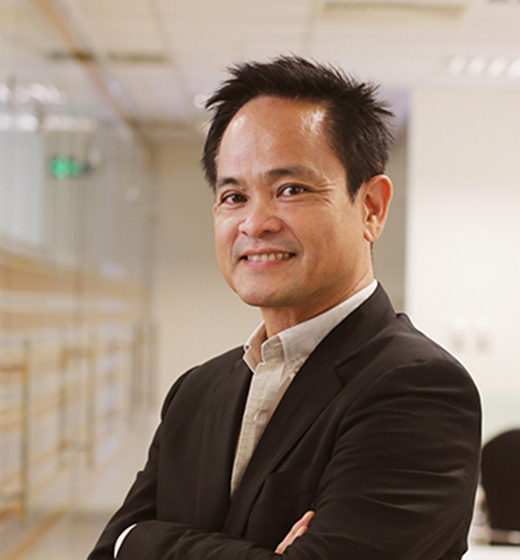 Jake Pang
General Manager of Business Development
IPPG Singapore
Vu Hoang Long
Vice President of Investment
IPPG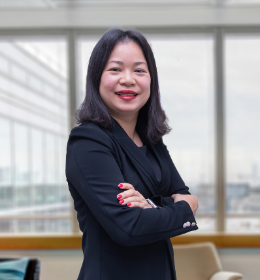 Do Thi Thanh Tam
CFO
IPPG
Lê Thị Lan Phương
Acting Director
IPP Hanoi
Cheah Kheng Mun
General Manager
Trang Tien Plaza
Nguyen Duc Nghi
Center Managing Director
IPPG Duty Free
Le Quang Vinh
Managing Director
The Ky Vang - IPPG Travel Retail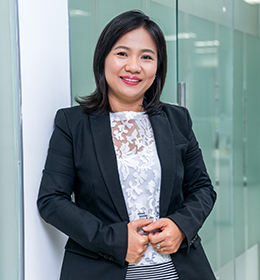 Vo Thi Phi Phuong
Managing Director
ACFC - CMFC - IPP F&B
Nguyen Thanh Chau
Sales Director
IPPG Leaf
Vo Thi Thu Hong
Managing Director
IPPG Travel Retail
Nguyen Xuan Duy
Acting Managing Director
IPPG Media