To take part at IPPG means to become a member in our big family where personal growth, hard work, and loyalty are praised. We appreciate our staffs as they are core element to any success and as we believe "success is achieved by ordinary people with extraordinary determination".
Our vacancy on Linkedin Connect now
Our Talents
Life at IPPG
As you play a part at IPPG, you are offered a career and also a chance to enhance your skills in a professional workplace by discovering then breaking-through your self-limitation. Our vision allows us supporting each member to fully develop their career path.
Learn more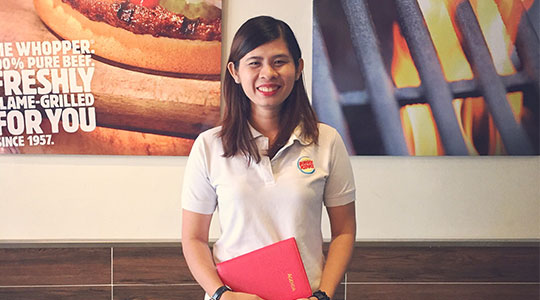 Talents talk about IPPG
I have been always proud of being a member of IPPG. During my 5 years at Burger King Vietnam, I realised this is a dynamic work environment. Everyone supports each other aimed for a joint development and improvement; we tend to share our knowledge with each other, that is why I enjoy going to work everyday. Personally, this job is my inspiration, challenge, and passion.
Ms. Le Thi Ngoc Loc
Training Manager - Burger King Vietnam
Other testimonial