IPPG Chairman Was Honored With "Legal Mirror"
08 - 11 - 2021
Entrepreneur Johnathan Hanh Nguyen, Chairman of the Board of Directors of Imex Pan Pacific Group (IPPG), was named one of 50 "typical faces" to receive the "Legal Mirror" award in 2021.
The voting and rewarding program "Legal Mirror" aims to recognize and honor typical persons, heroic examples, and sacrifices made by citizens, authorities, and government officials in the formulation, organization, and enforcement of the law; increase the effectiveness of legal propaganda by developing typical individuals and characters in law formulation and execution, spread the spirit of the rule of law, live and work in accordance with the Constitution and the law, towards the annual Vietnam Law Day (November 9).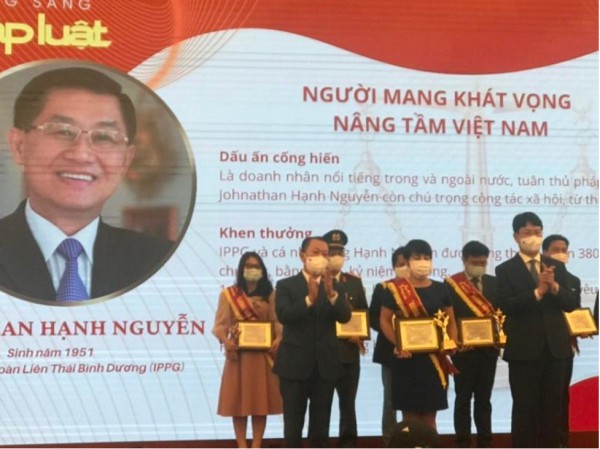 Businessman Johnathan Hanh Nguyen, Chairman of IPPG, has been recognized as "Legal Mirror."
Over the course of his more than 30 years of operation and investment in Vietnam, entrepreneur Johnathan Hanh Nguyen and the IPPG have invested more than 600 million USD in more than 30 different projects across the country, as well as a business plan with impressive annual growth, creating jobs for more than 25,000 laborers.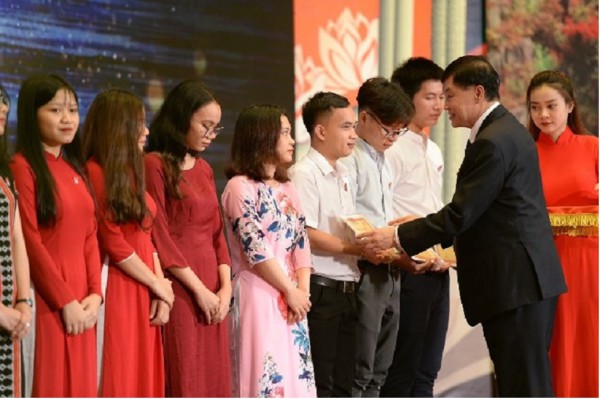 Entrepreneur Johnathan Hanh Nguyen, representing the Vu A Dinh Scholarship Fund, awarded students with scholarships
In addition to business investment activities, businessman Johnathan Hanh Nguyen is involved in a number of notable charitable organizations, holding the following positions: Member of the Vietnam Children's Fund; Vice Chairman of For the beloved Hoang Sa - Truong Sa Club and Vu A Dinh Scholarship Fund; Da Lat University Council Member.
With the enthusiasm of a volunteer worker, he not only contributed himself, but also actively supported the Executive Board in mobilizing domestic and foreign organizations to donate and organize activities from practical, humane and sustainable improvement such as: Sponsoring scholarships for poor studious students; Building schools and supporting teachers in remote island areas; Organizing training programs on skills of poor workers; Sponsoring social programs, arts, culture, community and honoring the country's arts…
In the past two years, although business activities continue to suffer numerous problems and difficulties as a result of the COVID-19 pandemic, he and IPPG have carried out various community-oriented initiatives to assist nation and compatriots in need, including: donating tens of billions of dong for the prevention of the COVID-19 epidemic; supporting people in the Mekong Delta provinces affected by drought and saltwater intrusion; assisting people in the Central region affected by natural disasters, storms, and floods; and providing masks and medical equipment to the Ministry of Foreign Affairs and Filipinos in the prevention and control of COVID-19.