CEO of IPPG - Mrs Le Hong Thuy Tien: "No one can take away women's determination for success"
07 - 11 - 2019
On October 30th – 31st, 2019, at the invitation of the Vietnam Women Entrepreneurs Council & ASEAN Women Entrepreneur Network (AWEN), Mrs Le Hong Thuy Tien - President of IPPG attended the "Women CEOs Summit 2019 in ASEAN" in Bangkok (Thailand). The summit was organized by AWEN, Thailand Ministry of Social Development & Human Security with the participation of many leaders, politicians, businesses and female CEOs representing ASEAN countries including Indonesia, Malaysia, Philippines, Singapore, Thailand, Brunei, Vietnam, Laos, Cambodia, Myanmar and other countries.
The conference is considered a great opportunity for industry leaders and leading ASEAN female CEOs to express their views and perspectives on new challenges in the 4.0 era, the necessity to turn challenges into opportunities, and to share issues related to women roles in business management and operation.
Business women making statements by outstanding efforts
On October 31st, 2019, roundtable discussion "Gender equality in Business & Perspective on Future Women Enterprises" hosted by CNN international correspondent, Anna Coren was actively joined by 10 female CEOs from 10 ASEAN countries in more than two hours. At the discussion, Mrs Le Hong Thuy Tien – president of IPPG shared some thoughtful senses of perspectives on women leadership and challenges in business. Speaking of how hard is it for women to succeed in business in Vietnam, she said, "Vietnamese women had a very high entrepreneurial spirit; however, despite efforts, we Vietnamese women were still facing many barriers like pressure from social prejudices, had difficulty attending training courses and accessing capital to finance their investment, etc. According to a 2015 report by VCCI, the number of Vietnamese women starting a business was 15.5% compared with men 11.6%. Plus, according to a report of Master Card published on May 2018, Vietnam was ranking no. 6 of 57 countries surveyed with women involved in management level at the world's largest enterprises. Recently, Facebook published a report that when asked every 5 women in Vietnam, four of them wanted to start a business. It was calculated that if only half of them had the opportunity to start a business successfully, Vietnam would create 1.1 million new businesses and 3.9 million jobs by 2021. As we can see, Vietnamese women with passion and willpower, plus support from the state policies should boldly embark on starting a business."
Regarding her sharing, if women have passion, willpower and creative entrepreneurial thinking, they should go forward on starting a business, because a female CEO has high sympathy, resilience, calm and detail orientation that make her superior compared to a male CEO, which are advantages to overcome toughest hardships and lead to success.
Mrs Le Hong Thuy Tien gave thoughtful speeches at the discussion.
As one of female entrepreneurs at both domestic and international level, Mrs Tien said, "Recently, UN has assessed that Vietnam is one of the countries with impressive gender equality achievements. Thanks to the State policies, active involvement by sectors at all levels and organizations such as Vietnam Women's Union, Vietnam Women Entrepreneur's Council for supporting women empowerment. They have given so many initiatives such as successful people support the start-up business women, large enterprises support small businesses, organize many training workshop in the country and in the region to learn experience to access to information and market.
"Gender equality does not mean relying or expectation on men and society to empower, but that is every woman must be aware of her own worth and strive to realize those values.", concluded Ms. President.
Ms. Tuyet Minh - President of Vietnam Women Entrepreneurs Council and Chairman of Thai Women Entrepreneurs Council took a photo with Mrs Thuy Tien
At the roundtable discussion, Mrs Thuy Tien shared her valuable lesson as being a director of the largest supermarket in Vietnam when she was only 25 years old, "I learnt that if a woman had a capability to rise and make a statement, that was the only way to achieve respect from men and stand against social prejudice. No any single man could take away my determination for success. Now we are here, on this stage to share our experiences, but in fact we had bruised and pained so much before. I still determine the coming years will be more difficult, stumble and we have to stand up to overcome to strive for success."
Balance technology impact on business management
In response to the question about technology impact on business management and operation, Mrs Thuy Tien confirmed, "IPPG has more than 1000 retail store chains and 35 subsidiary companies accross Vietnam. Therefore, technology, playing an important part of growth and development of our group, has made a positive impact as it promotes transparency, streamlines business processes, creates innovation and effective channels to manage the customers, suppliers, stakeholders, employees and gives us ability to immediately adapt to changes and grab new business opportunity. We recently have invested millions of USD into our IT system and infrastructure such as ERP including oracle system HRM CRM, and smart retail systems."
On the other side, technology implementation has been challenging due to high investment cost, shortage of skilled and competent specialists to deploy new techniques that creates job redundancies, etc. Therefore, IPPG has to balance technology implementation with proper plan for re-training and reallocating workforce.

IPPG President with other female CEOs and politicians took a photo with Thailand princess Mahavajrarajadhita at Women CEOs Summit 2019 in ASEAN
She also added, "E-commerce, AI, Fintech and Big data will be the next technology implementation of IPPG. With the rapid development of technology, I believe this trend will help our business grow stronger in the next 10 years."
Mrs Le Hong Thuy Tien is President of Imex Pan Pacific Group (IPPG) in 2004 – one of Vietnam's largest merchandising enterprise. The Group is now the exclusive Vietnamese distributor of luxury and mid-tier fashion, perfumes and cosmetics, jewellery and watches, wine and liquors and tobacco from more than 100 international brands. Along with highly innovative approaches and solutions to many strategic business objectives, Mrs Tien is also well-known as social activist for Vietnamese women rights. She has also enthusiastically supported and empowered women's equality and professional development in the workplace: 60% of the Group's employees are women and women occupy 70% of the leading managerial positions.
Imex Pan Pacific Group (IPPG) is one of the leading multi-industry corporations, an exclusive retailer and distributor of over 100 top-world brands, an investor of luxury shopping malls and an owner of over 1,000 high-end retail stores. Also, IPPG one of the investors of Cam Ranh International Terminal and duty-free stores at major airports all over Vietnam. Every year, IPPG pays 1,950 billion VND to the national budget for tax and creates 25,000 jobs.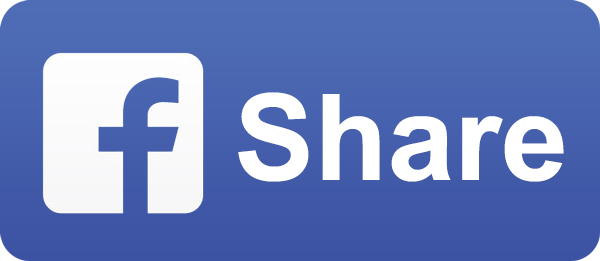 Other news